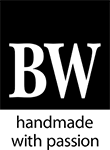 Inspiration (Floor-Free) from bielefelder werkstätten
With strikingly straight lines and wellchosen proportions, the INSPIRATION box spring bed represents timeless design and accomplished simplicity. Thoughtful details such as the corded welting all around the headboard emphasise the clean line and demonstrate the high-end craftsmanship – a confident embrace of the understatement.
You can choose between a floor-level and a floor-free version of your bed. With the close-to-floor version, the bed stands on 5 cm high blind feet, with the floor-free bed, wooden or steel feet offer an airy floor clearance of 15 cm.
You have the choice! Create your dream bed exactly the way you want it. All models in the BW bed collection are available with a box spring system or as an upholstered bed with a spring wood frame.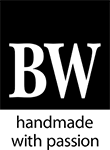 bielefelder werkstätten
We are manufacturers in the traditional sense – and that's precisely how we want it. This principle, after all, means that our furniture is fashioned exclusively by highly-qualified craftsmen: step by step, using traditional knowledge handed down through the generations and with great devotion to detail. This venerable form of craftsmanship results in fascinating products whose value our customers truly appreciate, often from generation to generation.
Do you have a question about "Inspiration (Floor-Free)"? How can we contact you?
Your message was sent.
or please call us:
+49 7231 313061
Opening hours
Monday - Friday: 9.00 am - 6.30 pm
By appointment also after 6.30 pm
Saturday: 10 am - 4 pm
Address
dieter horn GmbH
Karlsruher Straße 91
75179 Pforzheim
Germany
› Your way to us
Alternative products to Inspiration (Floor-Free)