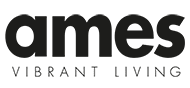 Caribe Natural Basket Table from ames
The Caribe Natural Basket Table is a design by Sebastian Herkner, featuring a beautiful wicker webbing. The shape of the table follows the popular Caribe and Caribe Chic pieces, while the beige hue of the natural material gives it a more subtle touch.
In Colombia, there's a long tradition of using the wicker to craft baskets for the arrieros, the coffee pickers, who use them to collect the beans on the plantations in the country's hinterlands. "For Caribe, we've now chosen a natural wicker that has a long tradition in Colombian craftsmanship to create a chair that's clearly made for indoor spaces", says Sebastian Herkner.
The craftspeople in the ames ateliers use an especially intricate weaving technique for the Caribe Natural pieces. The result is a particularly dense structure that covers the seat and back. The wicker is made from the branches of the Bejuco, a vine-like plant that grows in the coffee regions of Colombia, and it is traditionally used to make baskets for collecting coffee beans. The plant's liana-like branches are dried in the sun and prepped for ten days to separate the bark from the inner fibres. Latter are then woven by hand around the steel frame in a process that takes five days. Just the preparation of all the materials takes eight days, while the production of each table takes six days.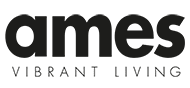 ames
Fascinating landscapes, special cultural treasures and cheerful people characterize colombia. the decision for a furniture or living object by ames is a decision for something that was created by hand in the old colombian tradition - for a unique piece with character that makes the own environment unique and extraordinary.
Do you have a question about "Caribe Natural Basket Table"? How can we contact you?
Your message was sent.
or please call us:
+49 7231 313061
Opening hours
Monday - Friday: 9.00 am - 6.30 pm
By appointment also after 6.30 pm
Saturday: 10 am - 4 pm
Address
dieter horn GmbH
Karlsruher Straße 91
75179 Pforzheim
Germany
› Your way to us
Alternative products to Caribe Natural Basket Table