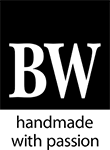 Teatime from bielefelder werkstätten
Teatime proves that even classics like a standard lamp can be improved upon. The beautiful lamp creates a very pleasant atmosphere thanks to its glare-free and focused light. Furthermore, the integrated shelf is extremely practical. This is made of ash and may be oiled, stained or varnished. The chintz shade is available in the combination-friendly colours of cream, dark brown and black.
A handle wrapped around with a leather cord allows Teatime to be placed wherever a companionable get-together is planned.
A lamp that conjures a beautiful atmosphere in every room with its glare-free, concentrated light and, in addition, sets the small storage surface in scene. TEATIME has a noticeable size, yet is mobile and be easily shifted within the room thanks to its leather-wrapped metal wire handle. Delicate, attractive details, the grip that has been wrapped with a leather cord, enhance the design and turn Teatime into a furnishing sculpture.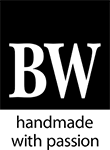 bielefelder werkstätten
We are manufacturers in the traditional sense – and that's precisely how we want it. This principle, after all, means that our furniture is fashioned exclusively by highly-qualified craftsmen: step by step, using traditional knowledge handed down through the generations and with great devotion to detail. This venerable form of craftsmanship results in fascinating products whose value our customers truly appreciate, often from generation to generation.
Do you have a question about "Teatime"? How can we contact you?
Your message was sent.
or please call us:
+49 7231 313061
Opening hours
Monday - Friday: 9.00 am - 6.30 pm
By appointment also after 6.30 pm
Saturday: 10 am - 4 pm
Address
dieter horn GmbH
Karlsruher Straße 91
75179 Pforzheim
Germany
› Your way to us